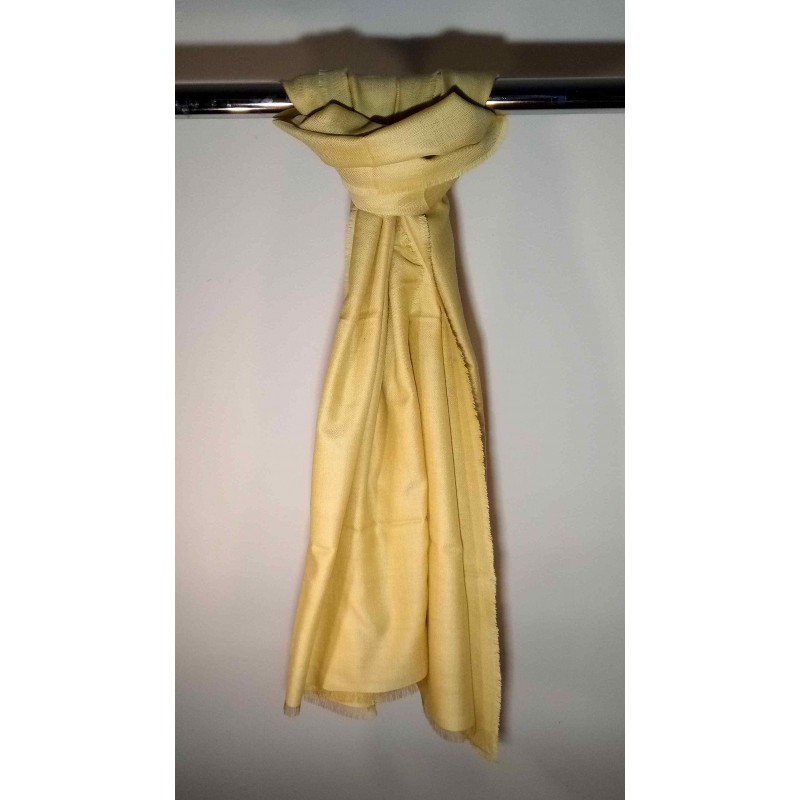  
Wool and silk scarf, herringbone weave
Virgin wool and silk scarf. Warm, soft and shiny.
This wool and silk blend scarf is handcrafted by the Ekta Parishad association, in the Himalayas.

It is light, warm and soft. Its herringbone pattern is particularly elegant.



Characteristics :


- Materials: 60% Wool, 40% Silk

- Dimension: 180x70cm approximately

- Producers: Nomadic pastoral tribe of the Himalayas and Ekta Parishad.

- Production region: Uttharakhand Himalaya, India

- Manufacturing method: Spun and woven by hand on the farm.

- Colors: environmentally friendly dyes.