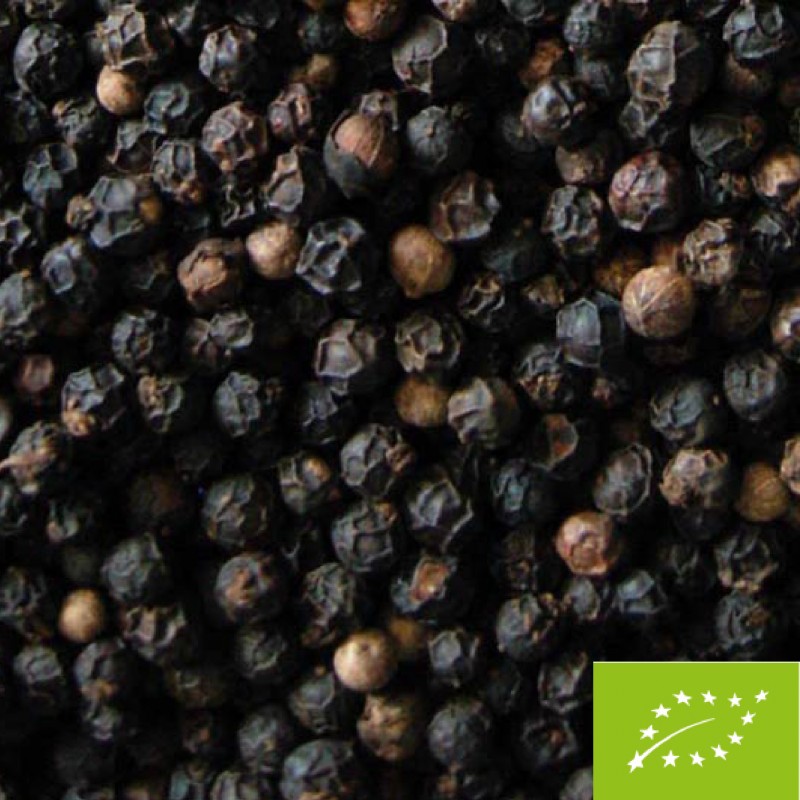  
Wayanad Organic Black Pepper
Exceptional black pepper, direct from the producer.

Origin: Wayanad, Kerala, India
This black pepper comes from the forests of Wayanad in northern Kerala. From a local variety, Piper Negrum Wayanadum, renowned for its intense and fruity fragrance.

Very rich in piperine, it will flavor and enhance your dishes with power and subtlety.
Black pepper is one of the most commonly used spices in the world. Vietnam currently grows and exports the most black pepper, about 35% of the world's supply, followed by India, Brazil, China and Sri Lanka. Used in practically every single style of cuisine imaginable pepper is the most traded spice worldwide and makes up 20% of the world's total spice trade.
People take black pepper for arthritis, asthma, upset stomach, bronchitis, bacterial infection that causes diarrhea, gas, headache, menstrual pain, sinus infection, weight loss and so on. Black pepper is applied to the skin for measles, nerve pain and to soothe itchy skin caused by mites.