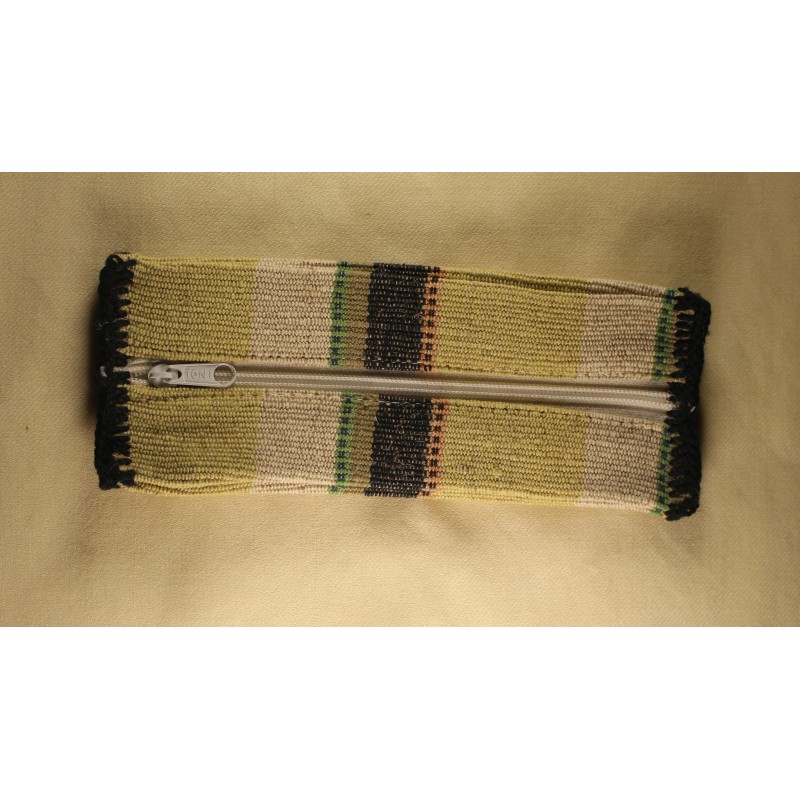  
Small Pencils Case
Small flat pouch and organic cotton and jute. Ideal for schoolchildren and students. Ethical and fair manufacturing in India
Ideal for colored pencils or markers, this kit will withstand the most destructive children thanks to its great strength.



Characteristics :


- Materials: Cotton and organic jute; Vegetable tanned lambskin

- Dimension: approximately 21x10cm.

- Producers: Semi-nomadic agro-pastoral tribe.

- Production region: Nord-Karnataka (Belgaum region), India.

- Manufacturing method: Spun, woven and tanned by hand in small community workshops in the heart of the villages (8 villages).

- Colors: Environmentally friendly dyes.