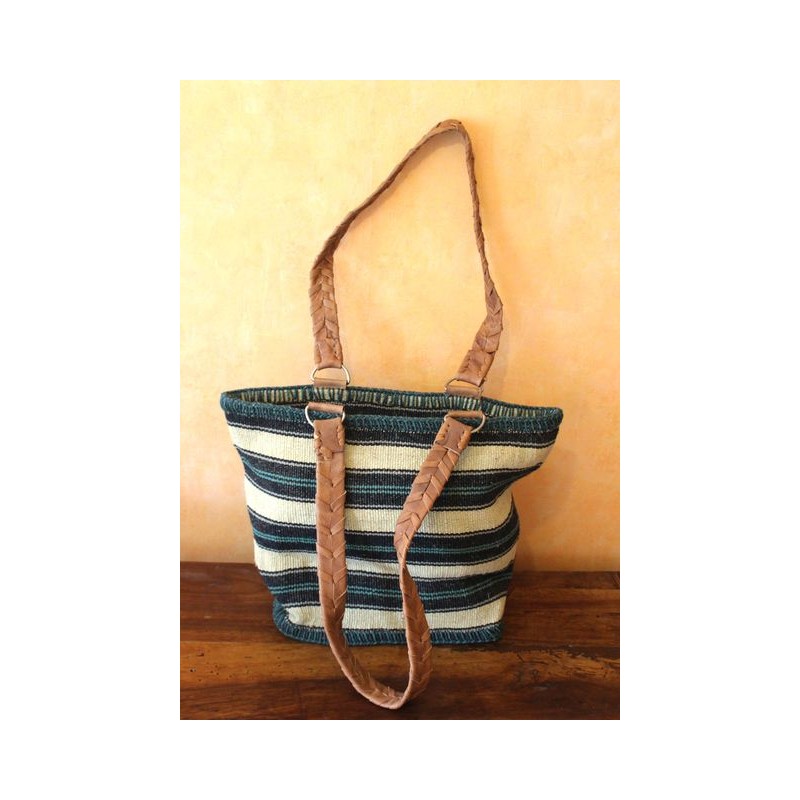  
Jute Handbag
Handbag in Leather, Cotton and Organic Jute. Cotton lining and zipper. Made in india
Very pretty in a handbag, to go to the beach or to the market.



Characteristics :


- Materials: Cotton and organic jute; Vegetable tanned lambskin

- Dimension: 38x28x18cm approximately.

- Producers: Semi-nomadic agro-pastoral tribe.

- Production region: Nord-Karnataka (Belgaum region), India.

- Manufacturing method: Spun, woven and tanned by hand in small community workshops in the heart of the villages (8 villages).

- Colors: Environmentally friendly dyes.