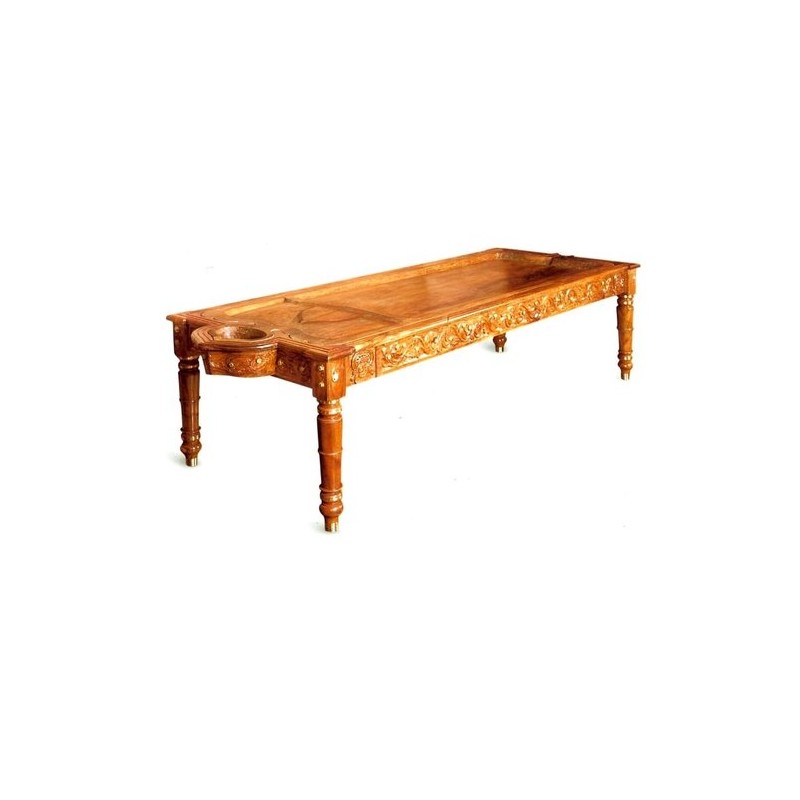  
Dharapathi with stand (massage table) : Anjili or Kunnivaga wood
On order only, delivery time approximately 2 months.

Contact us
Traditional massage table made by hand using classical Ayurveda processes. It will be made of Anjili, Vengai or Kunnivaga wood, and in one piece. The wood is treated and impregnated with oil according to the Ayurvedic technique.

The table is delivered with its wooden structure.


Indicative dimension: length 275cm; width 92cm; thickness 10cm


For a table entirely made to measure to your dimensions, manufactured according to the tradition by the specialist community of Dahrapathi of Kerala, please contact us.