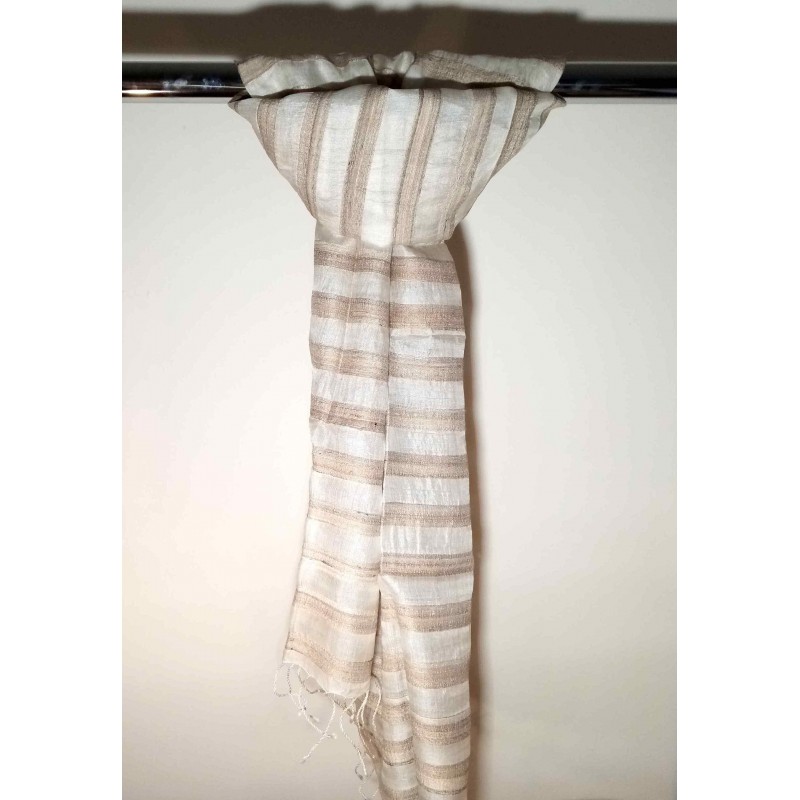  
Non-violent natural silk scarf
Non-violent silk scarf, spun and hand woven. Horizontal lines pattern.
Non-violent silk scarf. It is natural in color.


Characteristics :


- Materials: 100% Non-violent silk

- Dimension: 170x40cm

- Producers: Ekta Parishad - Tribus Adivasis

- Production region: Madhya Pradesh, India

- Manufacturing method: Spun and woven on family looms, directly from the producer.

- Colors: undyed.