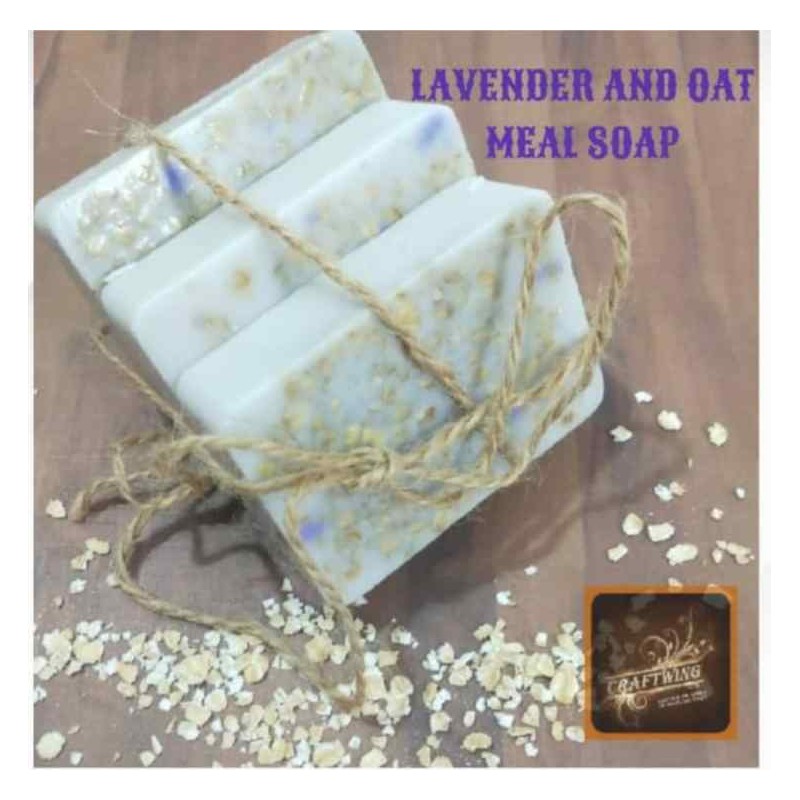  
Lavender and oatmeal soap
Handmade soap with lavender and oatmeal.

Ingredients: Goat's Milk, Shea Butter, Coconut Oil, Castor Oil, Olive Oil, Glycerin, Vitamin E, Essential Oil (Lavender), Brazilian Violet Clay, Oatmeal
Lavender is known to be a powerful tonic for the whole system.
Containing natural lavender essential oil, this emotionally balancing soap has soothing properties to relieve tension and stress.
Oatmeal is gentle and soothing to damaged skin, making it a perfect soap for dry and sensitive skin.
This soap is enriched with shea butter and purple Brazilian clay whose properties are mainly anti-aging, a source of magnesium and help to ensure the good health of skin cells. Brazilian Purple Clay also helps prevent your skin from absorbing contaminants and impurities from the environment.