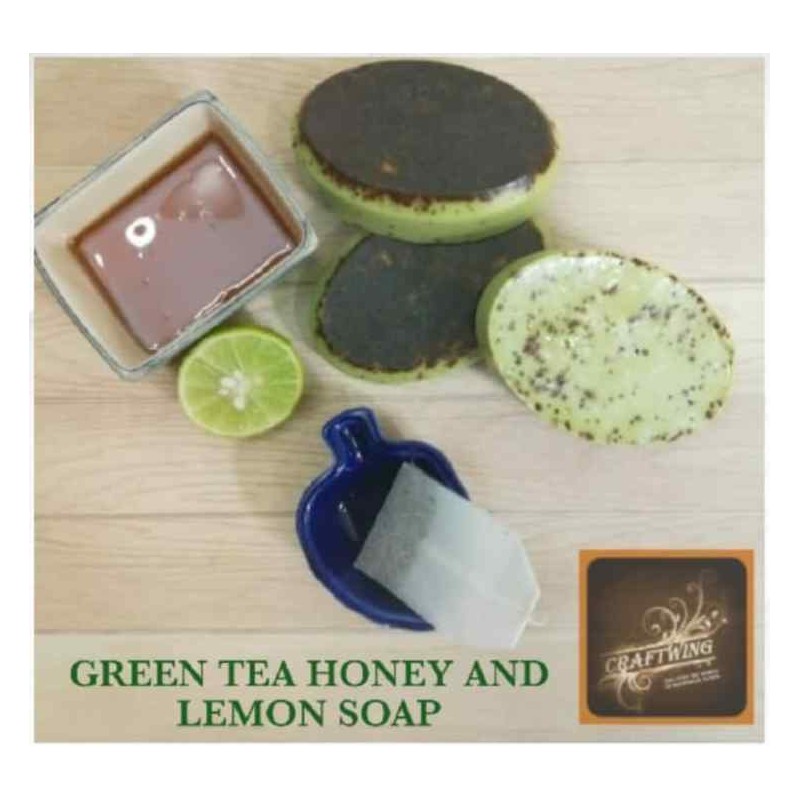  
Green Tea and Lemon Soap
Handmade soap with green tea and lemon

Ingredients: Coconut Oil, Castor Oil, Olive Oil, Glycerin, Vitamin E, Natural Fragrance, Green Tea.
Green tea protects the skin from the sun, and thanks to its anti-oxidant and anti-inflammatory properties, it reduces the sign of aging. It also helps remove toxins from the skin, and aids healing.