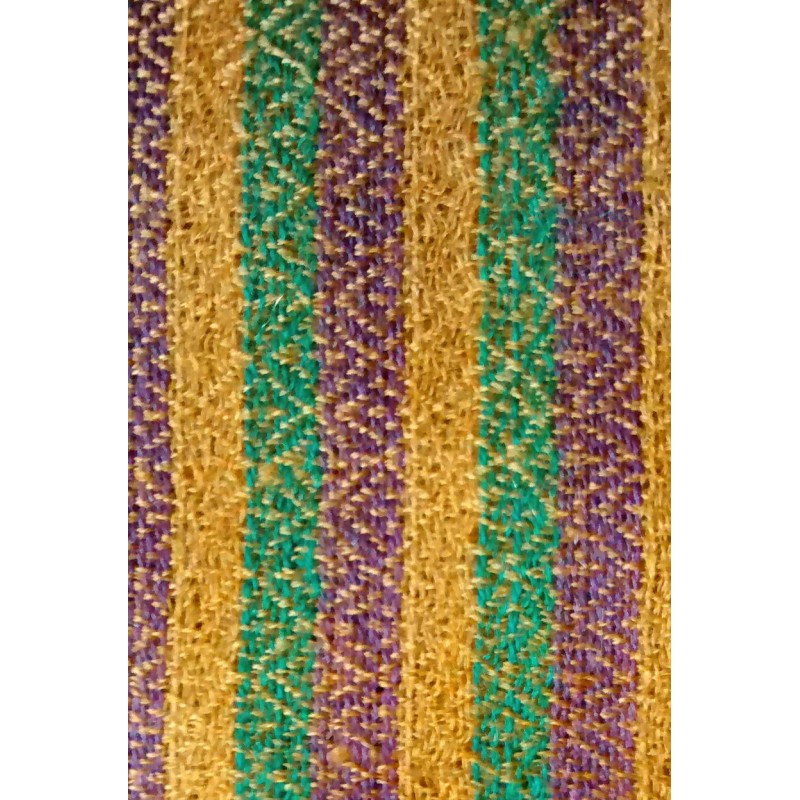  
Genuine cashmere scarf
Rare item! Genuine Himalayan Cashmere Scarf. Handcrafted, ethical and fair manufacturing. Several colors available.
Pure cashmere scarf.
Rare item! This scarf in real Himalayan Cashmere comes from the highlands of Ladakh, in Kashmir. Raised at a minimum altitude of 3800m, the Kashmir goats that produce the fiber of these scarves are combed every spring, to harvest the precious down they produce to withstand the extreme temperatures of this region in winter: Kashmir .

The herders of these goats are nomadic shepherds who live between India and Tibet with their herds of goats, yaks, and sheep, moving along the pastures.

The double diamond pattern is the traditional pattern of the ancient Pashminas of Ladakh Tibet.

Ethiquette's cashmere scarf production capacity is around 10 or 15 scarves per year. To be sure you have yours, it is possible to pre-order.

Other colors may be available to order, at least 6 months in advance.
Characteristics :


- Materials: 100% Cashmere

- Dimension: 200x70cm

- Producers: Nomadic pastoral tribe of the Himalayas and Karishma cooperative farm.

- Production region: Kullu region, Himalayas, India

- Manufacturing method: Spun and woven by hand on the farm.

- Colors: environmentally friendly dyes.